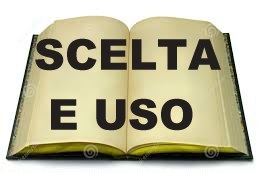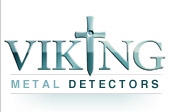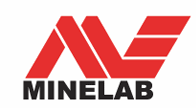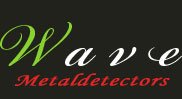 MD MILITARE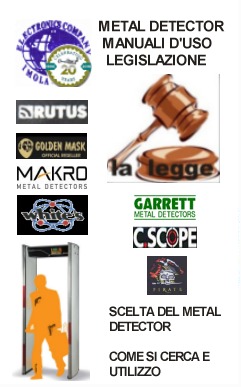 checkpoint porta metalcerca servizi

a valvole


Visori mirini notturni ottiche

Strumenti elettronici bonifica ambientale


MONTAGGIO COMPO NENTI

Costruzioni meccaniche modellismo a vapore giochi di latta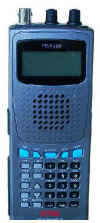 LORENZ DEEPMAX Z1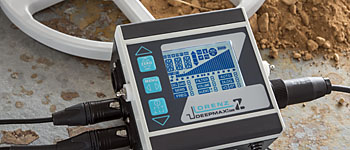 series detectors are some of the newest developments in the field of Pulse GBS metal detectors. It is probably one of the most sensitive and stable metal detecting devices of its kind presently available. The LORENZ DEEPMAX Z1 is the result of many years of research and development. A lot of efforts have been put into making this new product and especially in the new improved metal classifications and automatic ground balancing facilities.
The Pulse GBS (Pulse Ground Balancing System) is especially suitable for searching at depth. The performance of this electronic device is almost unaffected by salt water, most types of mineralized grounds or temperature changes. Specially designed electronics cancel out signals from the ground while offering stable signals from the metal objects. The DEEPMAX Z1 is therefore a reliable tool to locate at great depths even under the worst environmental conditions. A new improved circuit design suppresses interference from power lines and a power pulse technique produces very accurate signals to obtain very high detection depths.
The LORENZ DEEPMAX Z1 is a high quality specialist Detector and it is designed to be used with both, small or large coils. Large coils offer extreme depth capabilities for big metal objects because of the strong and deep going magnetic field produced. Small coils are preferably used while searching for small objects like single coins or gold nuggets.
This model offers a great range on non-ferrous metal objects in general. A very simple operation is guaranteed by a specially developed LC Display and a minimum amount of controls. At the same time this detector model offers a number of features which are new for a pulse metal detector. Quality electronics and very special designed electronic - circuitry produce benefits in terms of ease of use as well as sensitivity.
Function - DEEPMAX Z1
The LORENZ DEEPMAX Z1 is based on the non-motion Pulse GBS (Pulse Ground Balancing System). Short and intensive magnetic pulses are emitted by means of a search coil first. Those magnetic pulses produce eddy currents in conducting materials like metal objects for example. Said eddy currents will be kept in a metal object and will die away after the magnetic pulse emitted by the search coil has turned off. This is the reason why it is possible to detect those eddy currents during the time delayed receiving phase by means of the same search coil which now acts as a receiving coil. A rather complicated electronic circuitry is necessary to detect those tiny voltage changes and has to separate that particular signal from interference also received. The signal has to be amplified to drive an audio stage with voltage controlled oscillator (VCO), which emits an audible signal either by headphones or built-in loudspeaker when a metal is in the near of the field of the search coil.
Eddy currents produced in a metal object by means of a pulsed primary field, will die away differently depending on the conductivity of the metal object. The classification circuit therefore gives a visual time delay reading for the eddy currents received over a certain period of time. In addition a ferrous/ non- ferrous indication for every metal being detected is working when a double D coil is in use. This gives further information on the probable kind of metal being located as well as the audio sound emitted, which makes it easy to predetermine the exact place and the size of the buried metal object.
Advantages
The Pulse GBS principle has got the advantage of using large diameter coils and high transmitting power. This is especially necessary when searching at depth. Frame mounted cable coils of different size and shape can be connected to the LORENZ DEEPMAX Z1 without any adjustments.
A special adaptation circuit has been added to the Detector to suit with different coil systems automatically. This ensures extreme depth capabilities with any coil connected. When enlarging the search coil diameter the sensitivity to bigger objects will also rise. At the same time smaller objects will be located less sensitive. This is particularly desirable when locating large objects while ignoring small bits. Large coils offer very high detection ranges. Even in difficult soils where magnetic iron oxides are present the LORENZ DEEPMAX Z1 will offer extreme depth capabilities for both ferrous and non-ferrous metal objects when the Ground Balancing System is in use. Other systems often suffer from ground effects which reduce the depth range in the ground. The LORENZ DEEPMAX Z1 will be able to locate objects at almost the same depths either in most types of ground or "in air tests". The high sensitivity of the DEEPMAX Z1 to non- ferrous metal objects like gold, silver and copper together with the new target analysis make this detector an outstanding device for many different locating purposes.
The DEEPMAX Z1 gives a visual indication on the LC Display for every metal being located. This time delay reading producing a number between 000 and 099 helps to classify metal objects. The target classification circuitry is only in some cases affected by the size of a metal object and therefore identifies small coins as well as large pieces of metal. The LORENZ DEEPMAX Z1 also offers a sophisticated and refined ferrous / non- ferrous target analysis which works more stable on difficult soils in conjunction with the 26cm or 35cm double D search coil. The Detector also emits an audible sound by way of either a speaker or headphones. Detection depths achieved (in air tests) are almost the same in many types of soils and therefore considerably higher than those possible with standard pulse induction or sine wave VLF - TR Detectors.

Applications
The LORENZ DEEPMAX Z1 was developed for professional search and locating applications.
A variety of search coils can be connected to this metal detector. Large areas can be detected effectively especially with frame coils. Saltwater, most types of ground or temperature changes will only slightly affect the detection range of the DEEPMAX Z1. It is possible to eliminate some unwanted objects like nails and foils or to identify them as being small unwanted objects while searching for bigger and deeper objects. In conjunction with small coils the DEEPMAX Z1 is a great tool when searching for small objects deep in the ground.
Features - DEEPMAX Z1
The DEEPMAX Z1 was developed to provide a number of features including high sensitivity and stability together with easy operation. The amount of controls was therefore reduced and a calibration of the Detector to our factory settings was also made to guarantee best results in the field:
| | |
| --- | --- |
| | Highly sensitive to all kinds of metal |
| | Stable operation on mineralized ground or salt water with Pulse Ground Balancing System |
| | Reliable / simple operation with few controls and customized LC Display |
| | Exact pinpointing with large coils possible |
| | Very easy and effective detection of large areas |
| | Rugged, refined mechanical construction with water and dust protected electronics unit |
| | A variety of search coils are available for different detection purposes |
| | Automatic adaptation of different coil sizes and coil designs to the electronics |
| | Small unwanted metal objects can either be identified or eliminated |
| | Fast audio response speed with different audio settings |
| | Logarithmic audio response and intensity bar graph reading for easy pinpointing |
| | Battery check with audio alarm tone |
| | Calibrated metal classification with visual conductivity/ time delay reading |
| | More stable ferrous/ non-ferrous identification |
| | Precisely adjustable audio-threshold |
| | Stable static response (acoustical and visual) |
| | Waterproof search coils |
| | Interchangeable rechargeable Battery pack for worldwide operation |
| | Charge electronics for worldwide operation 90-265V AC/ 50-60Hz |
| | Frequency and Filter function for low frequency EMI interference elimination |
| | Automatic ground calibration retuning facility |
| | Different Delay and Sensitivity settings to eliminate small objects or for easy pinpointing |
| | Extreme detection depths for very large metal objects |
| | Specialized on gold and improved detection range on low conducting metal pieces |
| | Low frequency interference elimination circuitry for less interference in urban areas. |
| | High dynamic range for extreme ground signals and easy pinpointing |
| | Optimal performance for the detection of small objects like coins or other non-ferrous objects |
| | Single or dual, induction balanced or differential coil designs can be used |
| | Multi sensor trigger detection (MST) with several search coils working at the same time without interfering each other. Please ask for details. |
| | • Easy to use data logger function works with additional Hard- and Software kit to generate 2D image and 3D surface maps from the scans being taken. Each map offers different information depending on the electronic analysis method. |
| | GPS based meter, Track, Field and Compass Heading information, makes it easy to work with the data logger. |
| | New search system circuitry with all new functions. |
| | Signal strength bar graph, time delay reading, ferrous/ non-ferrous icons, battery condition and all the mode settings are displayed simultaneously on a large LC Display |
Detection depths
Metal object / Search coil
35cm DD-coil
45cm coil
1 x 1m double frame square
1,5 x 1,5m double frame square
X: Outside the range of the coil.
Detection depths recorded using the medium air; DELAY4/GND4, SENS5.
Detection depths can differ depending on different ground or delay settings.
With bigger metal objects far higher detection depths can be expected.
Gold nugget
d = 0,5 cm
28cm
30cm(X)
X
X
Silver coin
d = 2,5 cm
50cm
55cm
50cm(X)
X
Brass plate
10 x 10 cm
100cm
110cm
145cm
170cm
Soft drink can
0,33 l
120cm
130cm
165cm
200cm
Iron box
30 x 18 x 15 cm
170cm
200cm
280cm
340cm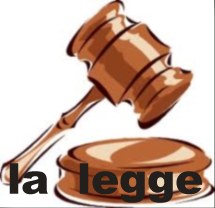 NOVITA'
GER Goldseeker

rutus alter 71 €550

gm5+ €330 golden mask

blisstool ltc64x la bestia da €594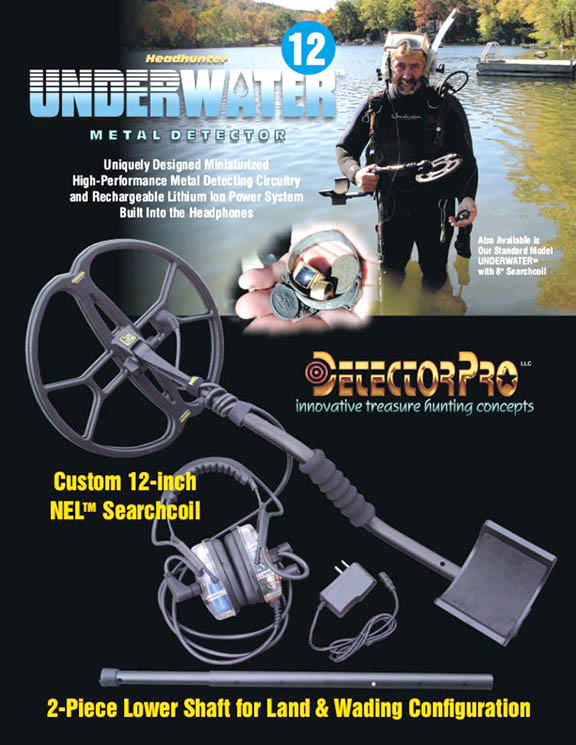 detectorpro 12DD sub 30mt

apolonia gold da €280

rutus argo € 4
55
pulse relic €1100
viking vk40 € 270

whites mx7

mini detector € 210

€299 golden mask 4wd

pulse hunter 8 metri da profondita

garrett at max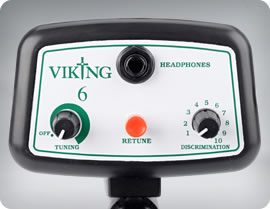 Viking 6 euro 120 nomotion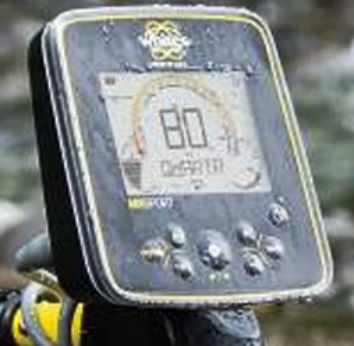 white's mx sport sub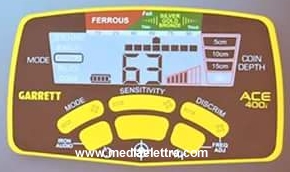 garrett 200i
300i 400i

white's treasure master

cuffia 150 ohm

jeohunter