NOVITA'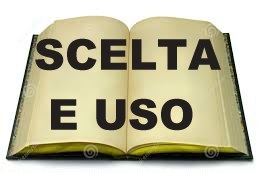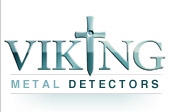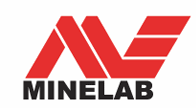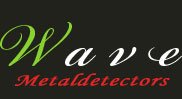 MD MILITARE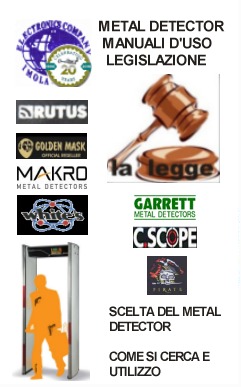 checkpoint porta metalcerca servizi

a valvole


Visori mirini notturni ottiche

Strumenti elettronici bonifica ambientale


MONTAGGIO COMPO NENTI

Costruzioni meccaniche modellismo a vapore giochi di latta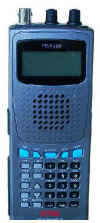 MAGNARADAR
THE NEW AND SPECIAL GEOPHISYCAL MAGNETIC GEO RADAR, THE MOST SENSIBILITY OF THE MARKET WITH MULTI SENSOR TECHNOLOGY, THIS UNIT GIVE YOU PICTURES IN REAL TIME WHAT INSIDE IN THE SOIL DIRECLTY IN THE NOTEBOOK SCREEN
RENTAL SERVICE USD 700 FOR MONTH.
The MAGNARADAR PRO II comes complete with control unit, sensor housing, extension shaft, battery charger, all connection cables, carrying case, user manual, two hour demonstration by appointment at our test facility. One year limited warranty.

Package price do not includes a pre-configured Laptop computer, on demand we can preinstall the software in a laptop computer

MAGNARADAR PRO II

Pre-Configured Laptop

no

Dual Channel Control Unit

Field Pack

Wiring Harness

Cables

Battery 24V

Charger 24V

Software

Video

Extension Rod

User Manual

Tech Support

Pelican Case

Antenna Case

10" Sensor

GeoCaddy

no

20" Sensor

no

Retail

4500 euros + vat
The MAGNARADAR PRO IV is a state of the art Multi-Sensor array that is well suited for both the utility locator as well as the professional treasure hunter. It has advanced software which makes operating the unit and data analysis much simpler than other brands available. The software renders a 3D representation of the surveyed magnetic field.

| | |
| --- | --- |
| The MAGNARADAR PRO IV is our entry priced multi-sensor geophysical surveyor unit. provides the advantages of our multi-sensor antennas at a lower price. | |

Package price not includes Laptop computer.* on demand we can instal the sofware on your own Pentium 4 equivalent or better

MAGNARADAR PRO IV

Pre-Configured Laptop

no

Dual Channel Control Unit

Field Pack

Wiring Harness

Cables

Battery 24V

Charger 24V

Software

Video

Extension Rod

User Manual

Tech Support

Pelican Case

20" 4 Sensor Antenna

12" 4 Sensor Antenna

no

36" 4 Sensor Antenna

no

Geocaddy

no

Retail

6300 euro + vat
SCANNING EXAMPLE
3-D GeoRadar Surveyor Software
All Scans are actual without filtering.

click to enlarge


This is a south to north scan of our demonstration room showing buried targets beneath the concrete floor.


click to enlarge

New discovery of a gold/silver vein with magnetite in an older mine located on the U.S. west coast. Right side of scan was done at a slower pace therefor the scans do not line up.


click to enlarge

Scan of a barrel buried at 2m and a 2' PVC pipe buried at 2 feet. Pipe was filled with flour for a demonstration for Jackson County Narcotics to simulate buried narcotics.


click to enlarge

A more focused scan of the barrel buried at 2m


click to enlarge

Scan taken from road of tunnel below.


click to enlarge

Gold plate scan going up hill across the vein.


click to enlarge

Scan across gold/silver and pgm group metals found in hydrothermal quartz vein.


click to enlarge

Scanning from south to north example of barrel scan buried 6' below ground.
| | |
| --- | --- |
| MAGNARADAR Underwater Scans at Lost Creek Lake, Oregon | |
Army Core of Engineers Data
| | |
| --- | --- |
| | Stream: Rogue River |
| | Location: McLeod, Oregon |
| | Type of Project: Storage |
| | Authorized Purpose: Flood Control, Power, Recreation, Irrigation |
| | Other Uses: Fishery, Water Quality |

Hydrologic Data

Drainage Area = 674 sq mi

Maximum inflow = 55,000 cfs (1964)

Lake Elevation

| | |
| --- | --- |
| | Full pool = 1,872.0 ft |
| | Minimum flood control pool = 1,812.0 ft |
| | Minimum conservation pool = 1,751.0 ft |

Usable storage (1,751.0 to 1,872.0) = 315,000 AF
As the development of the units continues, we have performed a underwater demonstration using many new advancements of the antennas and technology.
We started the day off by selecting the 6 Foot Antenna to go with our adventure along with the Control unit. The 6 foot Antenna is equipped with (8) High Sampling Sensors that are capable of traveling high rates of speed.
To give you an example, we were given a tip regarding an old sunken structural bridge at the bottom of the lake (approx. 100 feet or more) We ventured on a (1) Row Scan traveling at a constant speed of approx 30 MPH.
We then started the underwater scan allowing the sensors to ground balance to the surrounding environment variables (i.e. the water's surface area.) We set our software settings to a length of 200 (one of the highest settings of length tested so far). As we were scanning we noticed mass changes in the software's 3D imaging contours, and the sensors were responding according to plan. When the scan was finished at the 200 length from within the software, we then took the scan and rotated the image to show more detail from a lateral perspective then to an oblique mode perspective.
The Flat rotation of the image portrayed a very high detailed image regarding the sensors response of the highly-mineralized silt at the bottom of the lake, then continued to a sunken perspective of the underwater bridge that we were looking for. From that point, I then turned the image to the "Oblique" angle in the software to show a more adept view in 3D still containing the same colors based on the data received.
At this point in the day, the weather was hot but we still continued to make the most of this technological breakthrough of equipment and ease of use. We ventured further across the lake to start the second scan of our adventure. We then set the software this time to a smaller size of scanning area, (50) sped up to a constant speed similar to the bridge scan, started the software once again to cause the ground balancing to take effect and began scanning. To our amazement when the scan completed, we noticed a huge difference in the software that we hadn't seen yet. We saw the values in the image (blue) as a bottom of the lake channel that we were traveling upon turn into a high reading of magnetic qualities. (Red) We couldn't quite explain by definition what it was that we saw. To our amazement while capturing photos of the trip through the lake channel, we noticed the mineralized surrounding hillsides that seemed to continue from the left side of the channel to the right side and guess what? This high concentration was that of very highly mineralized iron-like soil, silt and rock that continued right under the boat and directly under our sensors.
Once again, in the midst of testing and development, we have determined again that the uses of magnaradar never ceases, first by proving a tip of a fallen structural bridge decades ago, does really exist, to a highly concentrated mineralized belt that could prove useful for precious elements mining. And at the end of it all, as sophisticated as this equipment is, the ease of use was beyond amazing. Enough so that we soon agreed we would be back. This time bringing more advancement of equipment and more gas for the boat.
MAGNA
Depth Estimation and Target Pin Pointing
Pinpointer Technology Update magnapointer has been relased! Call the number at the bottom of the page for an upgrade cd for your pinpointer.

**Now available with magnaradar**

Our new Pinpointer system for the USA magnadara specially designed for pin-point target locating and depth estimation. Great for pin-pointing tunnels, utilities and other underground anomalies. See our PinPointer data sheet and Instruction manual


Quick-Start Easy Use Card




1. Turn on control units power
2. Start laptop computer and start software
3. Make sure antenna and network cables are plugged in
4. Allow a few moments for programs to communicate with one another
5. When ready push Connect then Start to begin scanning
6. Keep antenna pointing down without turning, in the same direction(for best results)
7. In the Southern Hemisphere, south to north scans will provide best results.



Current Reading - Very useful for finding location of interest.

HIGH/LOW reading to distinguish between targets and target approximation

Change Defaults (as needed) example: For weaker targets set the high/low value to 10/-10 or 5/-5 for even weaker anomalies.

Scans Per Second - Number of readings per second may be increased for fast traveling.

Default - Resets values back to their preset levels.




| | |
| --- | --- |
| | Green- Background(common ground) |
| | Blue - Negative Target(void, cave, tunnel) |
| | Yellow/Orange - Medium Target |
| | Red - Strong Target |

| | |
| --- | --- |
| | Pause often (Ground Balancing) every 1 or 2 minutes to reset to zero and clear past readings. |
| | For Depth Estimation, find the high reading on the target and walk away from target until you get 0 reading on the PinPointer. Be sure the area you are walking away from is clear of any higher than ground balance readings before testing depth. |
| | Measure distance from the balance reading to target high mark, that distance will be the approximate depth of the target |
| | At time of pinpointing exact spot of interest, mark on ground for reference |

The software: magnapointer

| | | | | | |
| --- | --- | --- | --- | --- | --- |
| | Blue - Weak Target (void, cave or tunnel) | | Green- Background Targets (common ground) | | Red - Strong Target (Metal Chest, Metal Pipes) |


Current Reading - Current signal strength at the current location.

HIGH/LOW - Lowest and Highest signal strength for that scan.

Sensitivity Options - To pick up weaker targets set these values lower. Ex. 10/-10 or 5/-5 for even weaker targets.

SPS - Number of scans per second. Increase for faster traveling.

Default - Resets sensitivity values back to preset.

Status Bar - Connected/Not Connected status.
send us your inquire, we will sent you all informations, also user manual how work it mail to: info@bravodog.com o admin@wilsonelectronics.info Geophysical Exploration Systems
GEORADAR system 12
to cliccare on the photos in order to magnify them
There Georadar system 12, portable, of new generation and elevated technology, centers it them radar e' the directly interfacciata to notebook pentium with display to colors, in order to see what e' in sottosuolo and relative stratografia to colors. Georadar system the 12 e' indispensable for taken care of continuous and not destructive surveyings and superficial visions and of the sottosuolo. For the searches they are not demands diggings, not you e' risk to interrupt lines or pipages and are not necessary cables to spread; only an antenna to pass on the land. The indispensable Georadar e' for multiple applications: localization and optimization of archaeological diggings, survey of I placed and buried objects, mines and tunnel, controls of street paving, profiles of the sottosuolo, search of stratums, fractures to you and cavita', glaciologia, survey pipages and cables and areas sottosuolo contaminated. Used also in civil engineering for searches of smottamenti and control of bridges, palaces and constructions in c.a., diggings prefoundations, ect
Technical characteristics: data visualize to you in real Time on the display of the PC, Time range from 50 to 2000 nanosec, transmit range: 115 KHz, adjustable gain, filters: verticall/horizontal low and higt-pass filter, matched filter, inverse filter, migration filter, envelope filter, median filter, ect. transfer given via rs-232C, feeding 12V Dc, consumption 0,7 Ampere. Weight 3Kg. Elevated precision and resolution from first cm. until 30 mt. of the sottosuolo with the aid of the following antennas:
unita' 2000 Mhz dimensions 27x13x13 cm and 1,5 weight Kg, of maximum precision until 2mt, unita' 900 MHz dimensions 43x22x2, weight 2 kg, for profondita' until 5 mt. unita' to 500 MHz dim. 69x32x3 and weight 4 kg for prospectings until 10mt, unita' 300 MHz dim. 98x52x4, weight 10 kg for prospectings until 15 mt, unita' to dipole in air from 150 MHz fine weight 6 kg for prospectings until 30 mt. The equipment radar composed standard e' gives: it centers them operating radar, notebook with the special software and operating handbook of management in English language, probe from 2000 interchanging MHz, battery and cables of connection.
Example of prospecting of three tubes buried in the sottosuolo to one profondita' of approximately 1,2 mt. Every tube generates marks having them the hyperbolic shape, to which appendix corresponds the exact lease of the tube. The survey e' be executed with the antenna of sensibilita' from 2000 MHz. And prospecting of ghiacciai. It encloses you to the equipment radar are added to photo examples prospectings and surveys accompanied from explanations. The equipment radars and relati software to you is always in continuous development, for further information not hesitated to contact to us. EURO 15400 while for the chartering e' available to 775 for 15 days.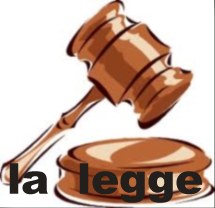 GEORADAR
Z18
GEORADAR
IMAGER
GOLDEN GM6

3D METAL DETECTOR VISIONARY

EVO6000

DETECTOR GRAFICO

GAUSS MARS MD
GARRETT APEX
GM ONE
DEEP HUNTER

blisstool LTC64X

apolonia gold

rutus argo

rutus alter 71

gm5+
se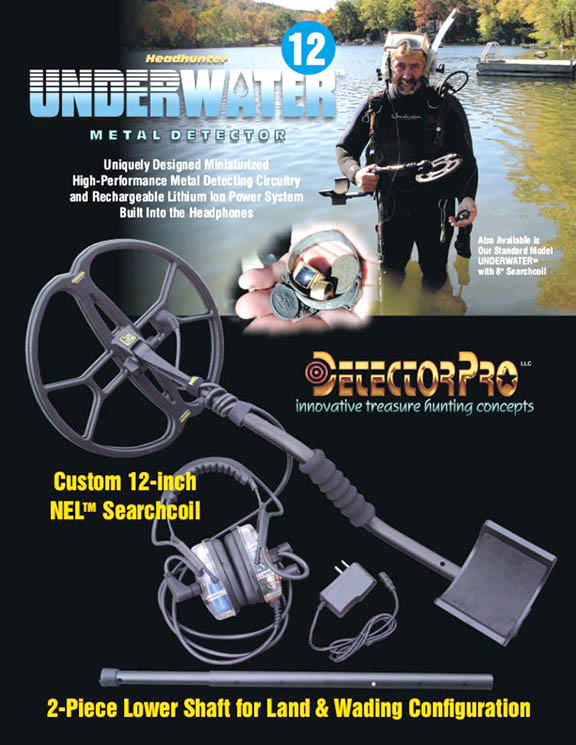 detectorpro 12DD sub 30mt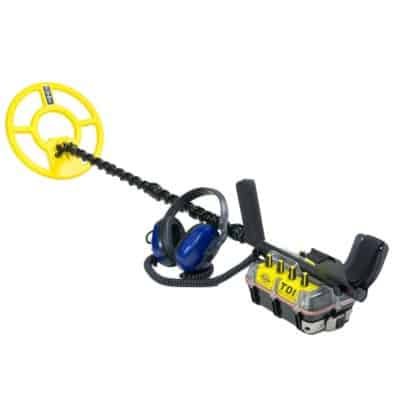 tdi beach hunter sub

garrett at max
viking vk40 € 240

whites mx7

mini detector € 210

€340 golden mask 4wd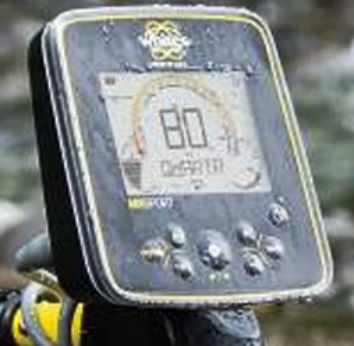 white's mx sport sub

pulse hunter 8 metri da profondita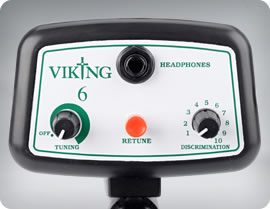 Viking 6 euro 120 nomotion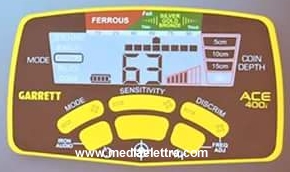 garrett 200i 300i 400i

white's treasure master

jeohunter